Vezins Dam © Iwan Hoving – WFMF
The Vezins and La Roche Qui Boit hydroelectric dams, located in the Sélune River (Normandy, France), have been operating since the 1920s and 1930s. However, now their reservoirs are filled with sediment, generate low profits and, in the summer, host toxic cyanobacteria. For these reasons and the risk of sanctions from the Water Framework Directive, the French government officially agreed in November of 2017 to remove the 36m high Vezins and 16m high La Roche Qui Boit dams from the Sélune River in Normandy starting in the spring of 2019. (Source: https://programme-selune.com/en/) 
Name: Vezins Dam
Location: Normandy, France
Type of dam: Concrete
Measurements:   36m high
Aim of removal: As part of a larger project to open up the entirety of the Selune River
Year of removal: 2019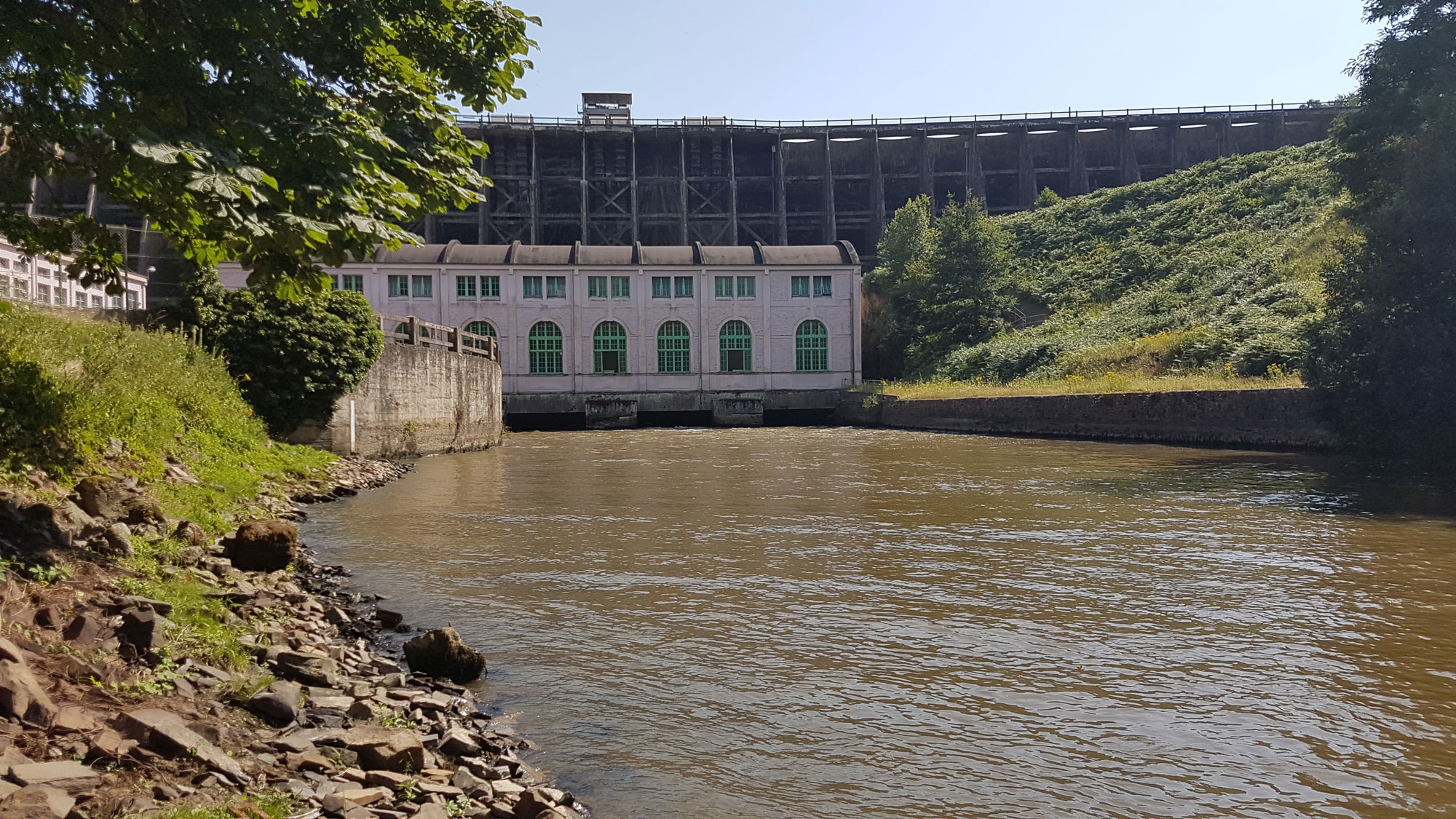 "The dismantling of these ancient dams after almost 100 years of hydropower generation is a landmark in Europe's attitudes to its rivers and energy production" – Roberto Epple, Founder and President of the European Rivers Network (ERN).
"Removing these obstacles will help rewild the entire 90 kms of the Sélune, allowing fish to migrate and sediment to flow and rapidly boosting the river's biodiversity." (Press Release of the news back in Nov 2017)
The process started back in 2012 when the government decided not to renew the license of these two hydroelectric dams; instead, they began a research study program to assess costs and benefits. This research program is a collaboration of approximately 100 scientists from 19 different research laboratories. The program has two phases: 
2012-2018: the pre-removal phase (preliminary assessments and evaluation of reservoir draining) and

 

2018 – 2028: the post-removal phase (ecological restoration)
As with any new endeavour, there are always learnt experiences to take away and incorporate into the next project. In this case, the participation of the local community is of interest. Currently, there is strong local opposition to removing the dam. Community members wanted to keep the reservoir that the dam created and expressed that they have had too little involvement in the planning and proceeding of the project.
While there were some communication efforts by the project organizers, the locals still did not feel they were part of the process. Would local opinions have been different if more efforts were done to facilitate communication and acknowledge their concerns? Would a designated person liaising with affiliated parties have made a difference? It would be great to discuss this with the parties involved and learn for future projects.
Sign of people opposed to the dam removal: For money, 5 elected officials demanded the destruction of our dam! Treason! What a shame, we will not let go! 
Current state of the Vezins dam (removal started May 2019 – finished July 2020). More news coming in June…
View all case studies