Last week, the Ribble Rivers Trust completed a partial removal of the 'Long Preston weir', taking out 60% of the weir. The weir had a width of 21 metres across the river and a head of around 0.5m.
The weir is located on the river Ribble within the Long Preston Deeps floodplain, near the historic town of Settle in North Yorkshire. The weir only starts to appear on maps in the 1970s and was originally built to provide aeration to Settle sewage treatment works (adjacent to the site) but is no longer required due to advances in sewage treatment works.
Although the weir is passable to most fish species, it does act as a partial barrier to fish and importantly affects spawning habitat and sediment movement. The principle driver for the project is to improve the hydro-geomorphology of the reach and it is hoped to see a new riffle feature on this stretch of river and greater fish spawning. Next year, the team also plan to install some woody debris in the channel and plant willow trees to increase refuge areas and shade for fish. They have worked closely with the local Angling club to design the project.
The River Ribble and Long Preston Deeps floodplain is a designated SSSI (Site of Special Scientific Interest) covering 162 hectares of floodplain and is notified primarily for its unusual river morphology, breeding wader birds and aquatic plants. This section of the River Ribble is noted for its unusual physical nature in that it traverses and meanders across a flat floodplain in the upper half of its catchment.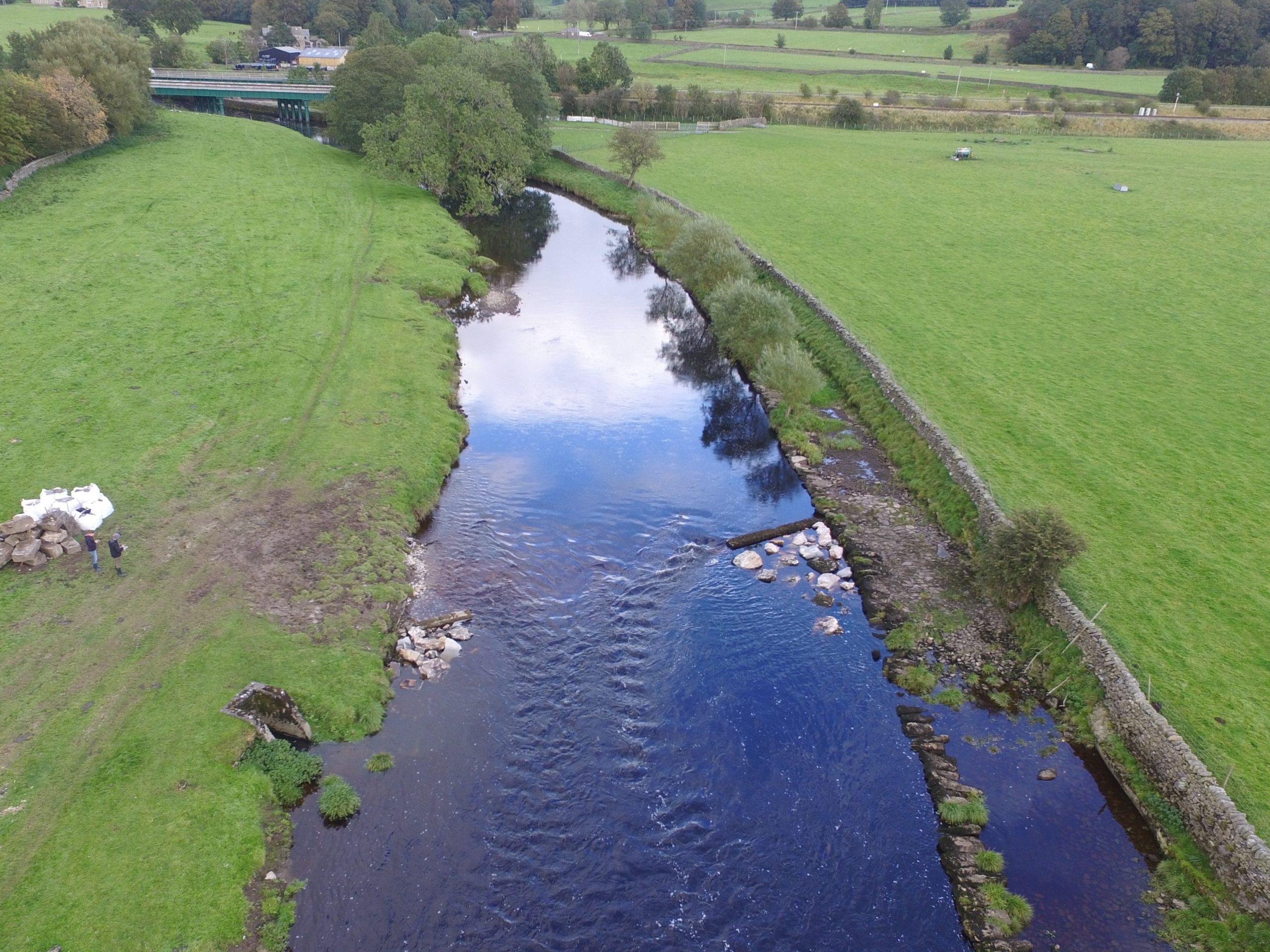 These projects are part of a series of 10 restoration projects in the Ribble Rivers Trust's "Ribble Life for Water" programme. These are funded by a Water Environment Grant managed by the Environment Agency coming from the European Agricultural Fund for Rural Development. As part of this programme, in the summer of 2021 Ribble Rivers Trust plan to set-back a section of flood embankment downstream of the weir, to re-connect the river to the floodplain.
For more information about the removal check out their article.
Photos and text were provided by the Ribble Rivers Trust.